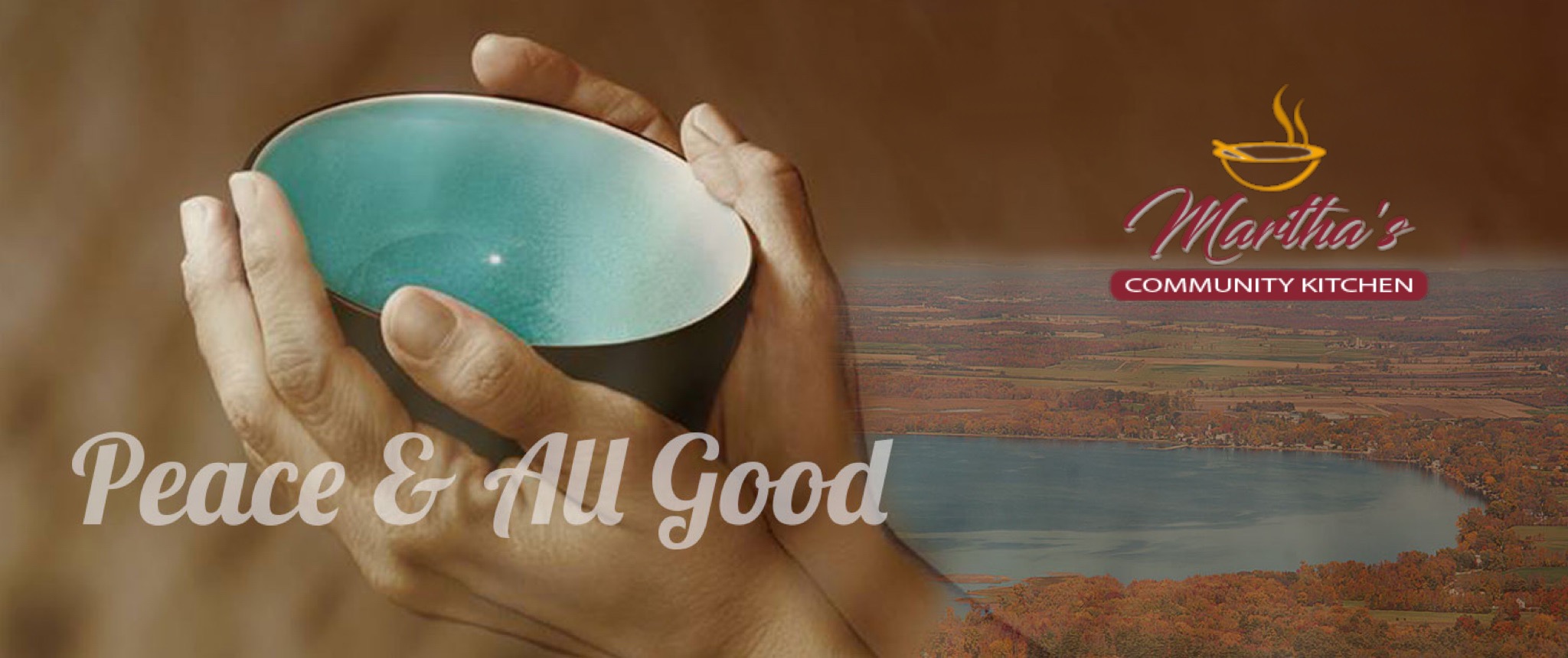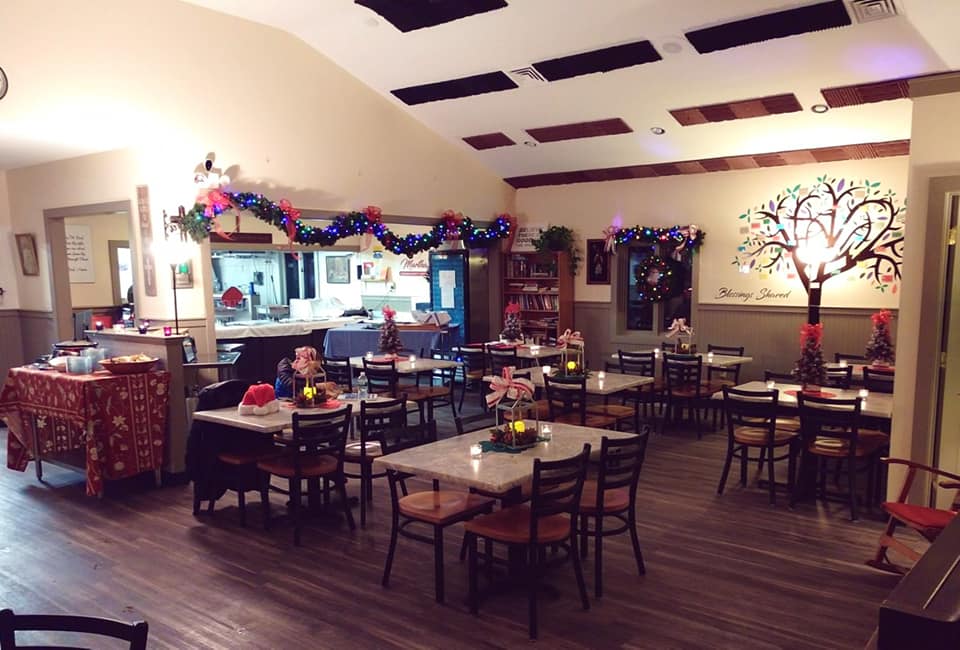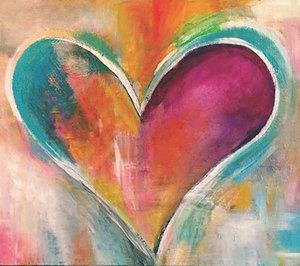 MARTHA'S COMMUNITY KITCHEN, ST ALBANS VT
We are proud to be supported
"

by the community for the community.

"
SINCE 1984 OUR PRIMARY FOCUS AT MARTHA'S KITCHEN HAS BEEN TO TRY & MEET THE BASIC NEEDS OF FOOD & COMPANIONSHIP
WHILE OFFERING HOPE THROUGH COMPASSIONATE SERVICE.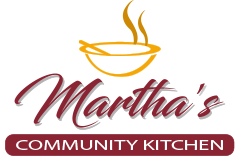 Our doors – and our hearts – are open to all.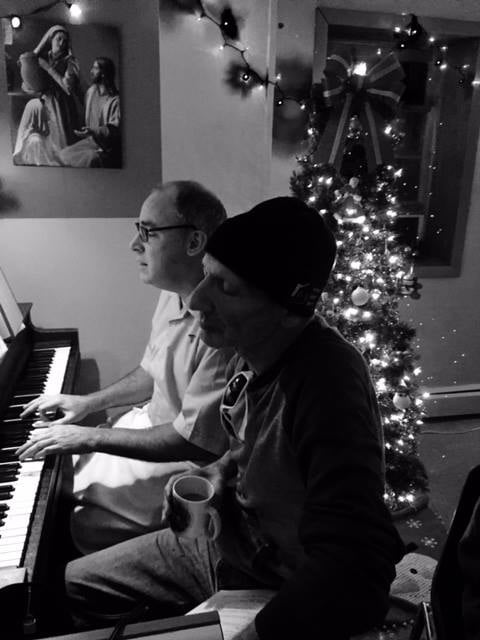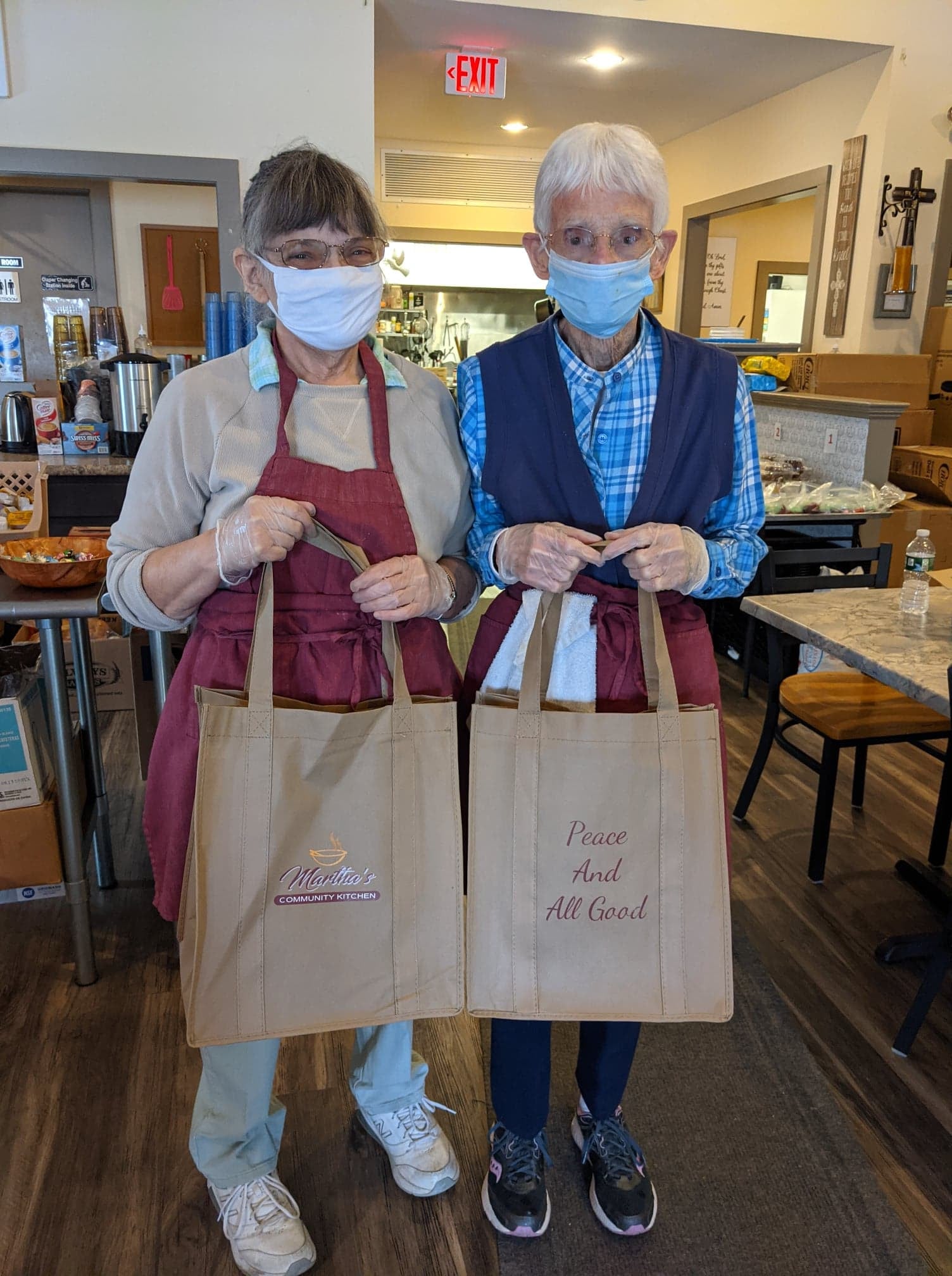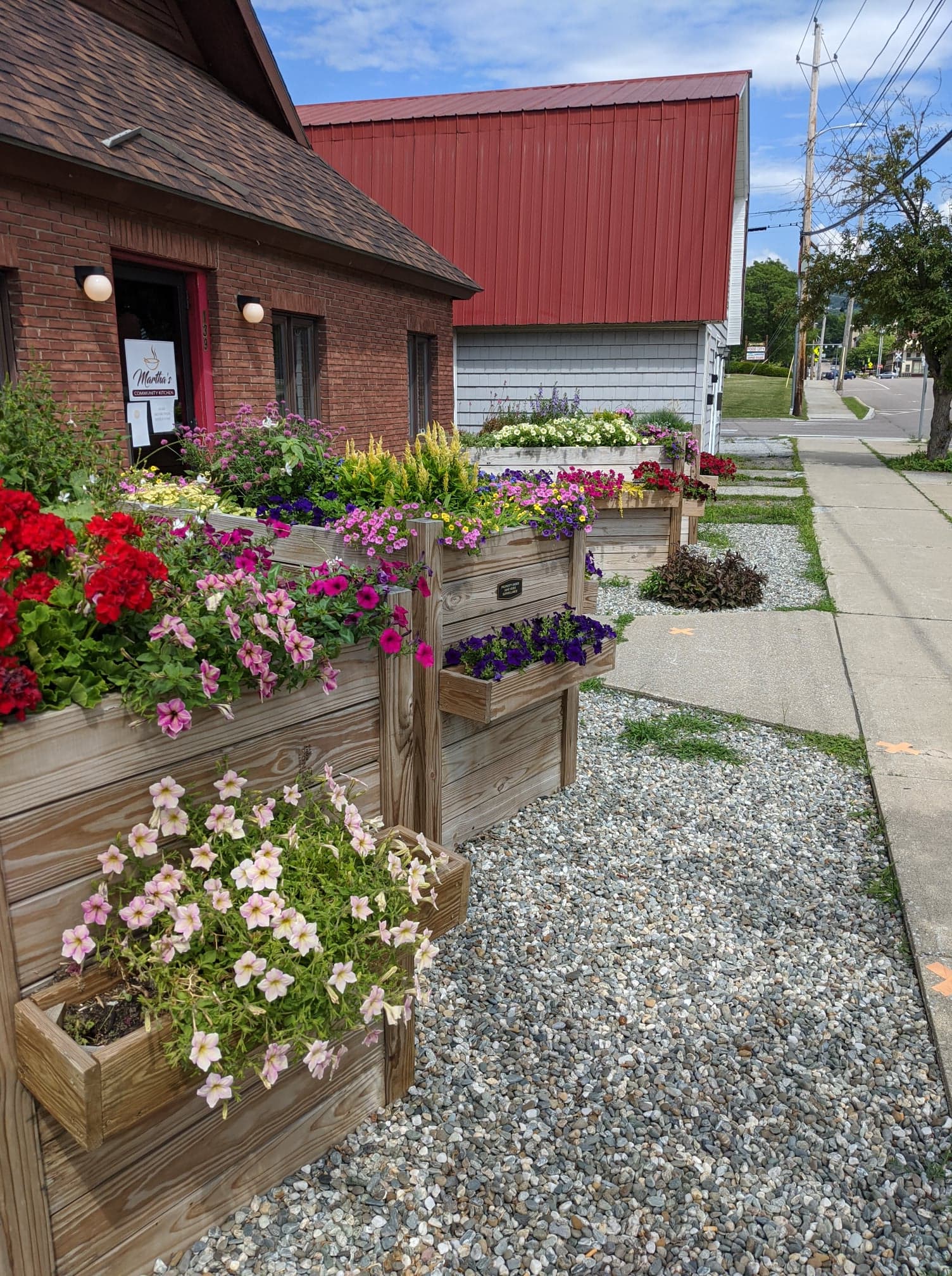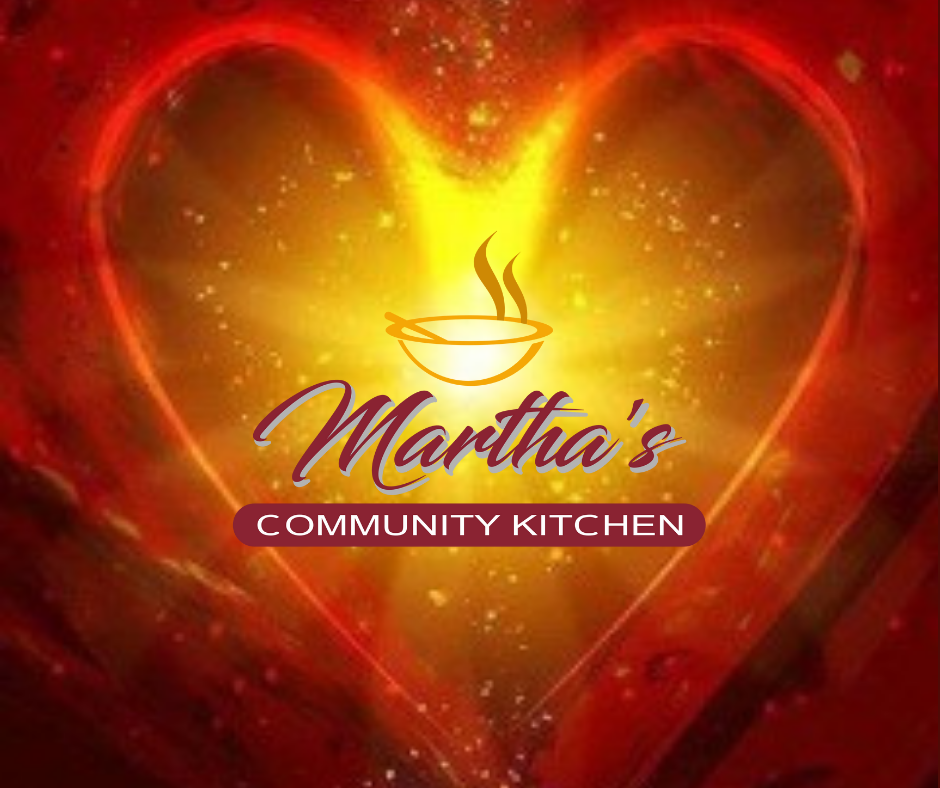 Welcome to Martha's Kitchen
Since 1984 our primary focus at Martha's Kitchen has been to try and meet the basic needs of food and companionship while offering hope through compassionate service.
Supported by area churches, businesses and individuals, we rely on volunteers who strive to welcome, inspire and nourish. We seek to restore relationships through respect and dignity.
During this time of uncertainty, we want people to know that we are open AND open SAFELY.
Our Dining Room is Open and serving lunch
11 a.m. - 1 p.m. EVERY DAY!
Seniors are welcome to come in and have a simple breakfast each morning at 9 a.m.
We are accepting donations of Chicken, Hamburg, Turkeys, Cream soups and Tomato sauce.
    If unsure how to help, please consider making a monetary donation to assist us in the expense of "to-go" containers.
Peace and good~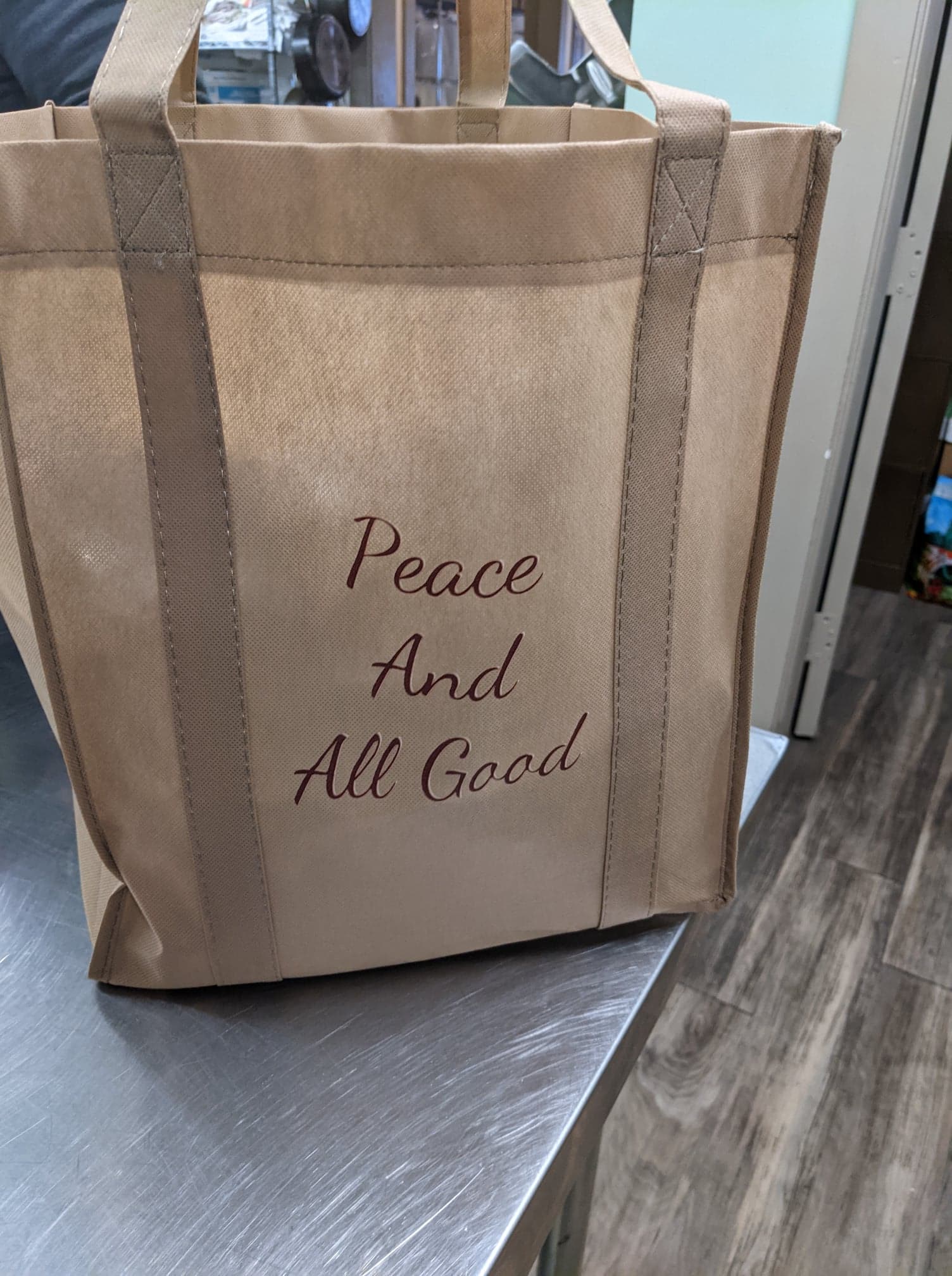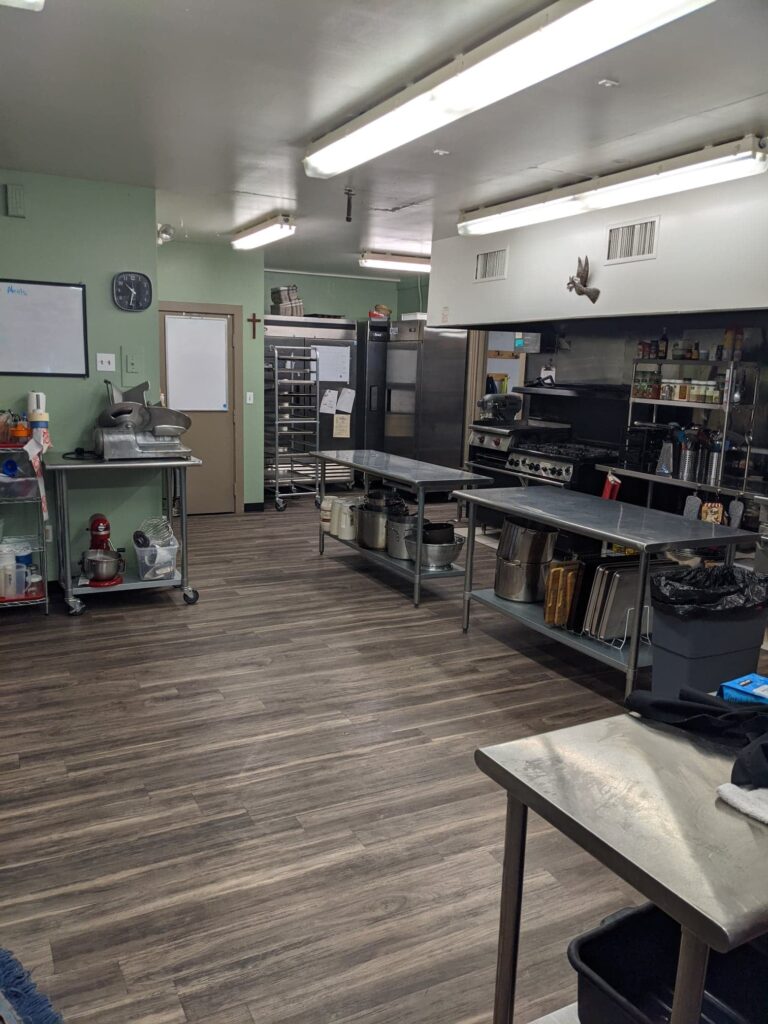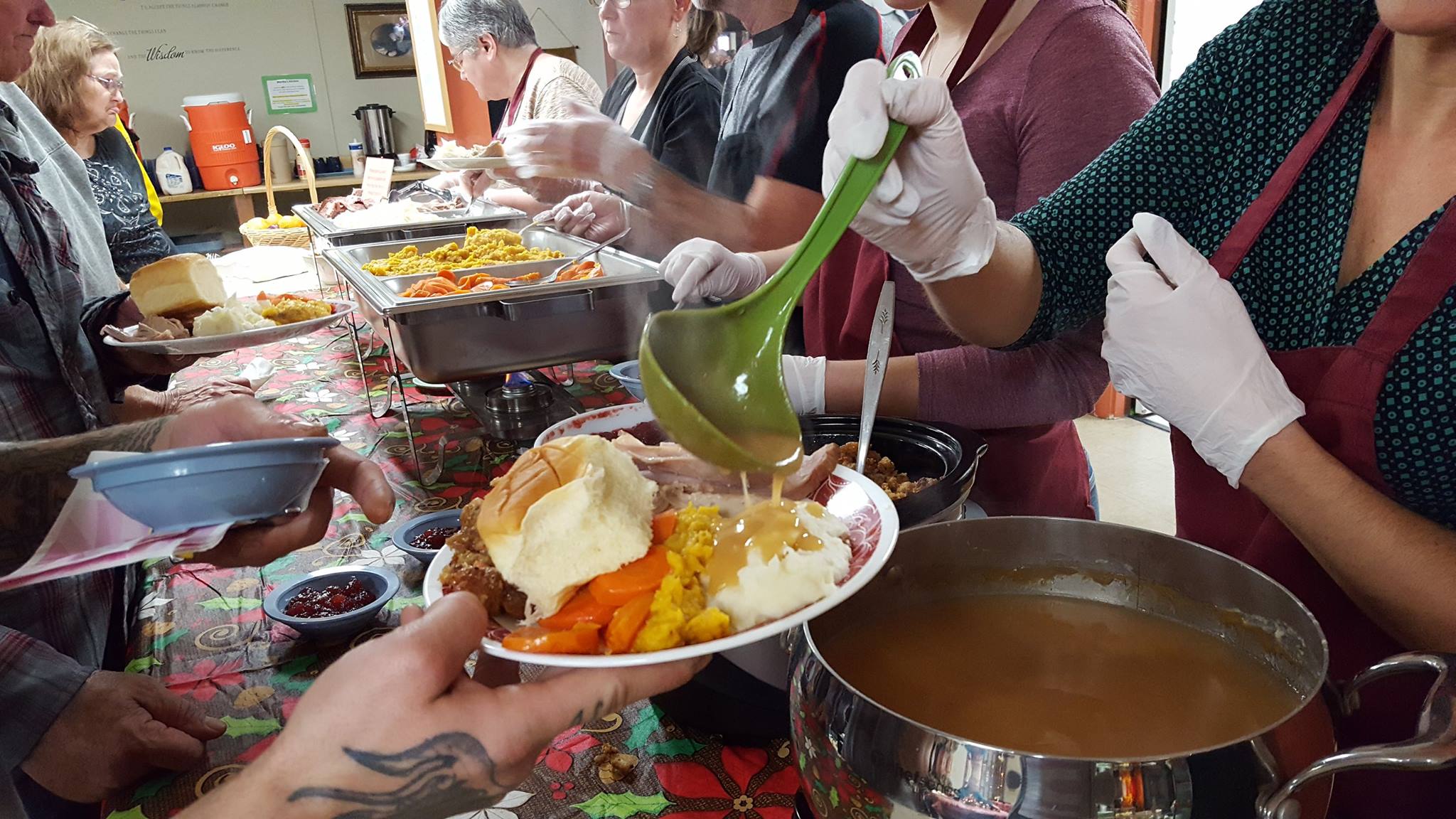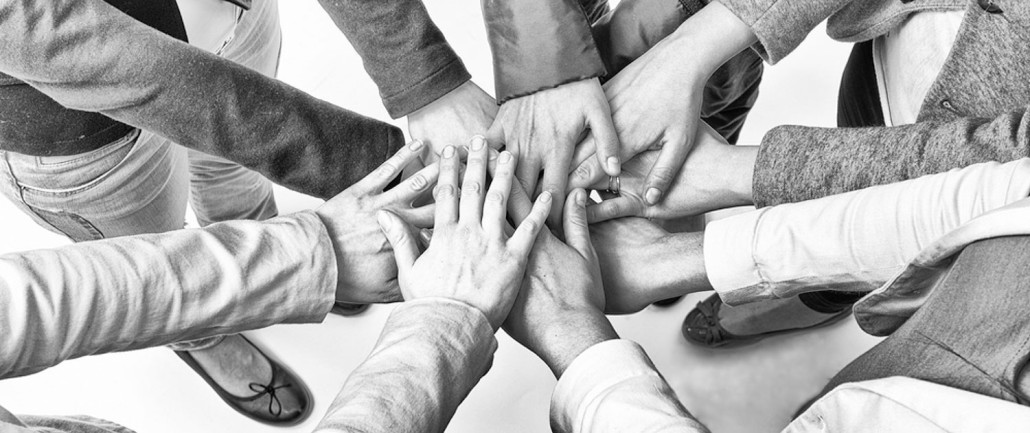 Our Mission
Restoring dignity to hungry individuals and families by providing nourishment and companionship in a safe, warm and caring environment.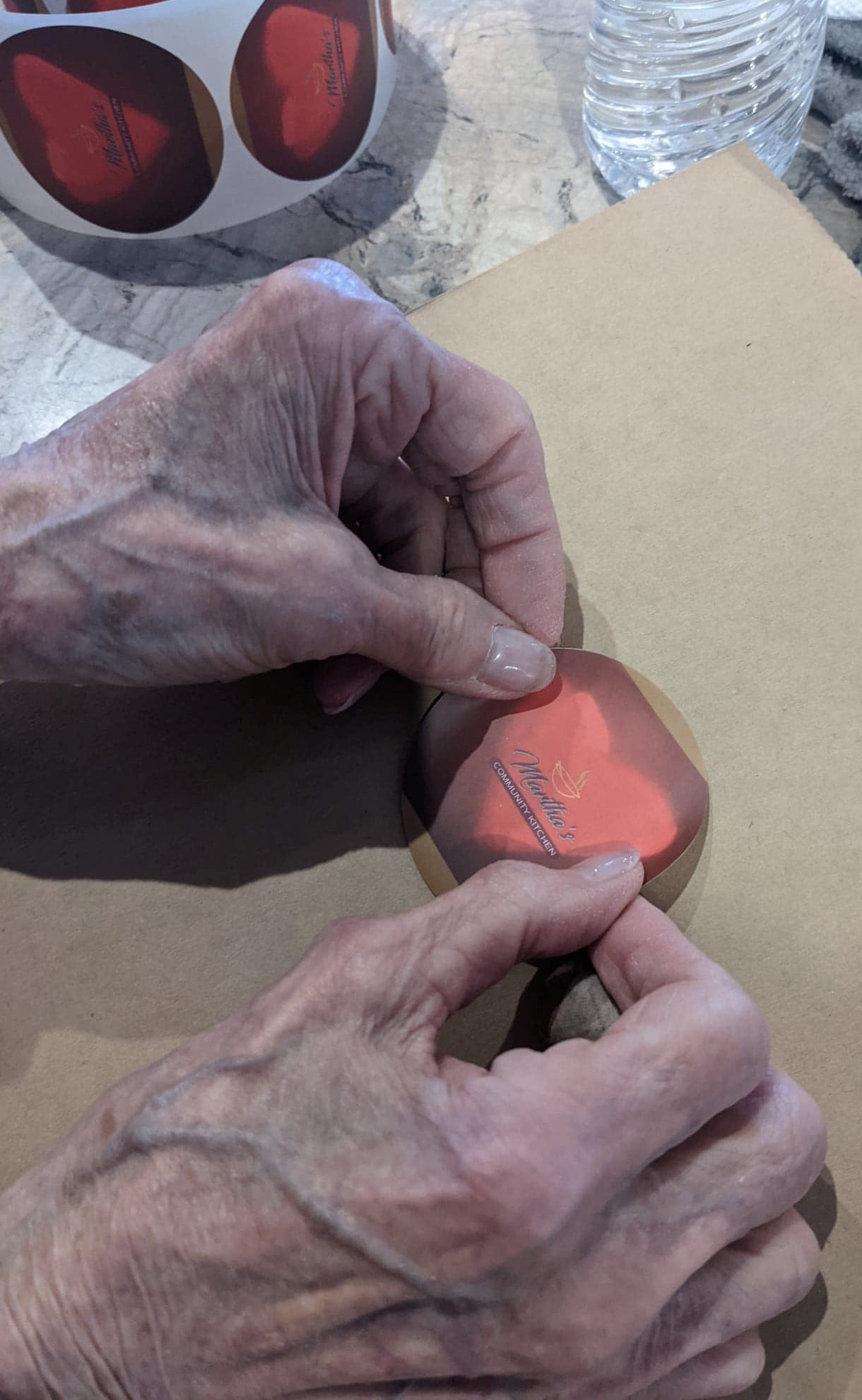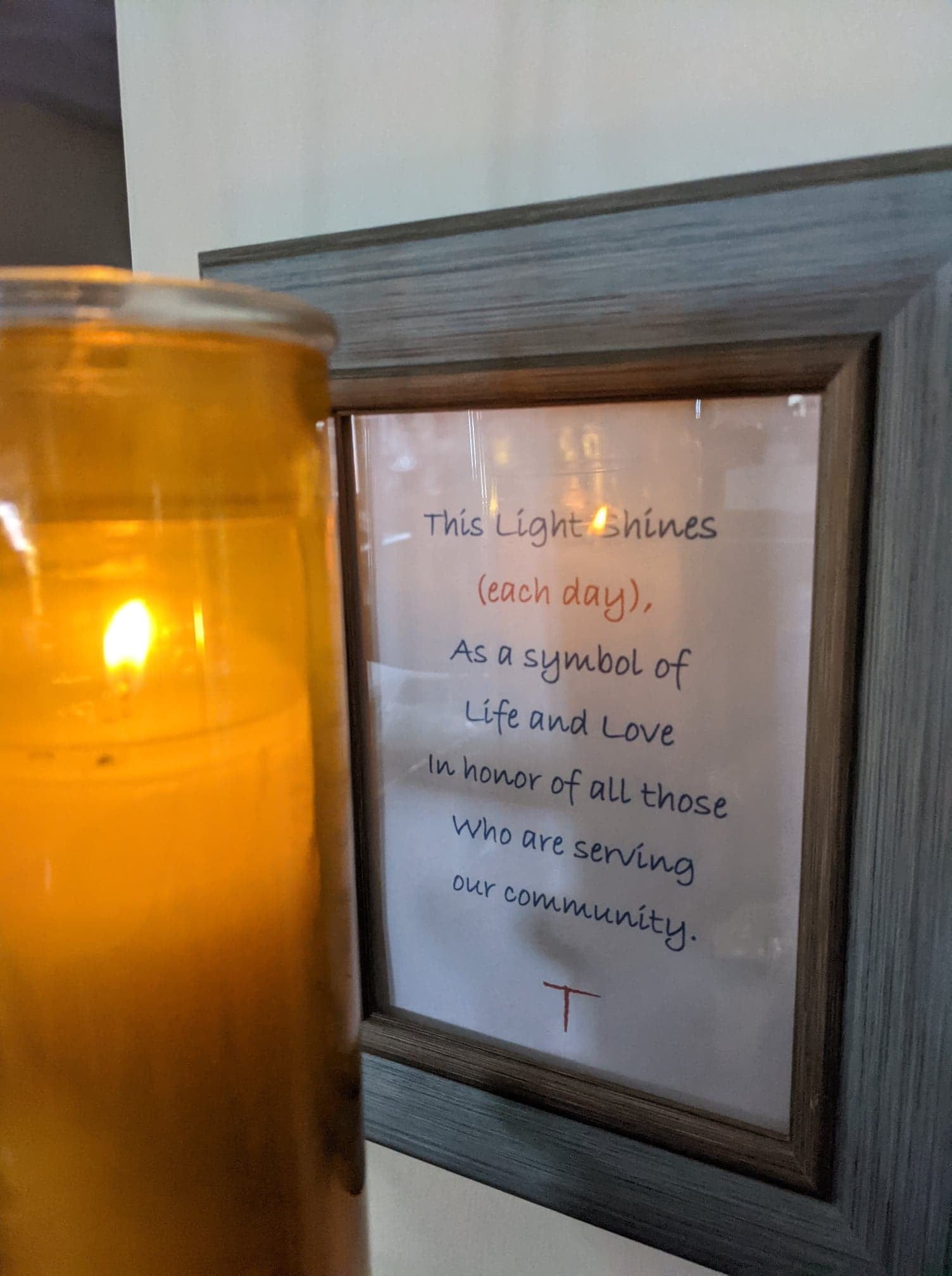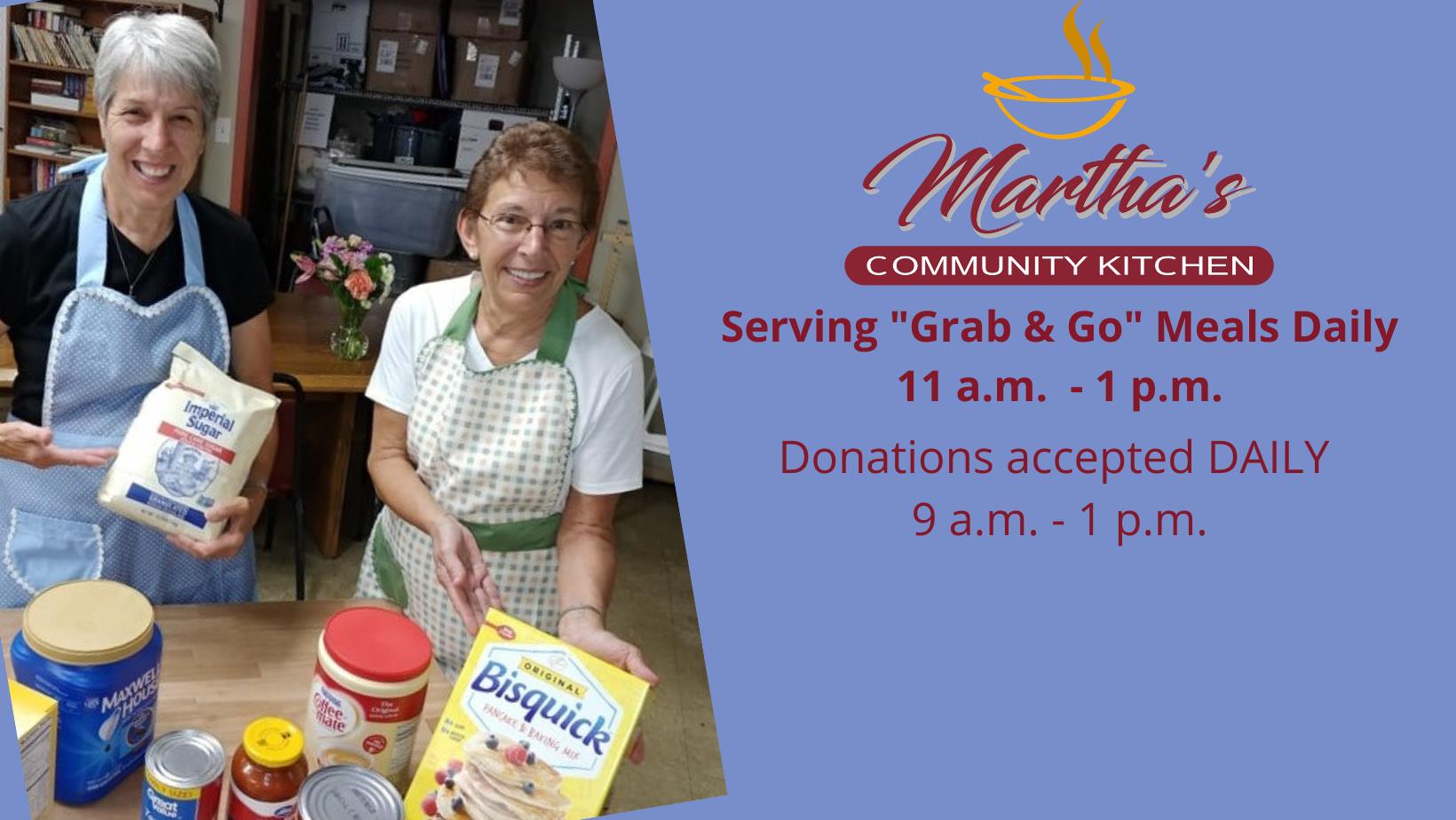 OPEN EVERY DAY
Serving warm meals in
our dining room
11 a.m. - 1 p.m.
Accepting Donations
Every day
9 a.m. - 1 p.m.
To give an idea of the increase in need; in 2000 the Kitchen served just over 9,000 meals.
In 2015 our volunteers provided us with over 7,700 hours of service and together we served 18,253 meals.
In 2019 we served over 32,000 meals with volunteers providing over 9,050 hours!
In 2022 we served 45,837 meals! Your donations make this possible!
~ Peace 
&

 All Good ~