Our Guardian / Administrator
Bob Begley ofs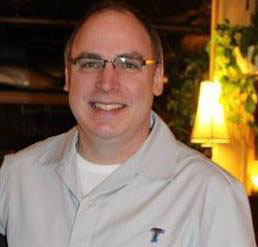 Since the fall of 2014, Bob Begley ofs has taken on the role of Guardian* for Martha's Kitchen.
He has oversight of day-to-day operation while working with area churches, businesses, and individuals in promoting our mission. Bob is a member of the Franciscans of St. Mary of the Angels Fraternity and finds great joy in his vocation as brother and sibling to all. He is a native of Lowell, Mass but has lived in Vermont for the past 16 years. As a Franciscan, he is familiar with the ministries of "rebuilding / restoring" relationships with the goal of building community.
* Guardian is a term used by the Franciscan Community to emphasize "servant – leadership".
Our Key Members
Martha's Kitchen is blessed with over 100 volunteers from the community who give their time, energy, and love to helping us with our mission, and we are deeply grateful.
We are especially grateful for our Team Leaders, both of whom have gone the extra mile to help make Martha's Kitchen what it is today.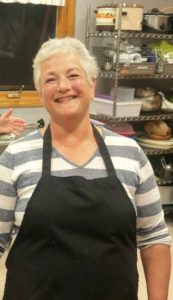 Marianne is a familiar face here at the Kitchen, and we are blessed by her generous spirit. She is someone who truly does see Christ in the eyes of the poor and treats all with love and compassion. Not only does she willingly give to her own community, but she also travels overseas to assist in building homes for the poor in Guatemala! Charity does indeed begin at home where it then makes it way out into the world to assist the family that is mankind. Blessings to you Marianne. We are honored to be on this journey with you…  Spreading peace and all good~!
OUR KITCHEN COORDINATOR
CAROLE BECKERT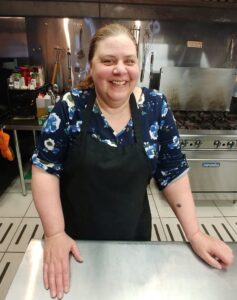 Being a parent of three grown children and five beautiful grandchildren, Carole is the epitome of hospitality and endurance! She is always available to ensure we are meeting the mission of welcoming and nourishing all who enter our doors. Her generous spirit along with her keen mindfulness of serving all with dignity provides our mission with a passion for true service.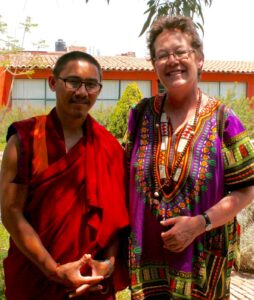 ~ In loving memory of our dear friend Susan Lee ~
Susan was such an extraordinary woman that it is almost impossible to render her into the past tense. A multi-talented artist whose humility, total lack of ego and fierce encouragement of other artists was a constant breath of fresh air in a world where most jostle for recognition and kudos. Susan made hundreds of friends throughout her life. People from all backgrounds and beliefs, she loved us all fiercely and with loyalty. Her tribe, as she would call us, were all welcome in her home where many a raucously spontaneous gathering would take place, to her utter delight! Susan was truly the woman who fixed other people's crowns without pointing out they were crooked, a woman of grace and integrity. We will miss her forever.
Jason Wetherby – President
Connie Lane Vice President
Natalie Good – Treasurer
Bill Simmons – Secretary
Andrea Gagner
Marianne Dubie
Sue Southwick
Debbie Riopel
Mary Beth Redding
Kathy Chase
DEVELOPMENT DIRECTOR
Lynda Ryan